Total Time: 47m
Ingredients
2 cups spelt, white, or oat flour
1 tsp baking soda
3/4 tsp baking powder
3/4 tsp salt
1 1/2 cups overripe mashed banana (360g) (or this banana free version)
1/2 cup crushed pineapple, drained
1/2 cup pure maple syrup, honey, or agave
3 tbsp coconut milk or milk of choice
3 tbsp oil OR additional milk of choice
2 tsp pure vanilla extract
optional 1/4 tsp coconut extract
optional walnuts, shredded coconut
Instructions
Preheat the oven to 350 F. Grease a 9×5 loaf pan or line with parchment. Combine first 4 ingredients in a bowl, adding shredded coconut and/or crushed nuts if desired. Add all remaining ingredients, stir to form a batter (do not overmix), and smooth into prepared pan. Bake on the center rack 25 minutes, then do not open the oven door at all but turn off the heat and let sit in the closed oven 10 additional minutes. If it's still undercooked at this time, simply turn the oven back on and continue baking—checking every 5 minutes–until a toothpick inserted into the center comes out mostly clean. Let cool. Cover and refrigerate overnight. The taste and texture are much better the second day, so I highly recommend waiting if you can. Leftovers can be sliced and frozen for up to a month.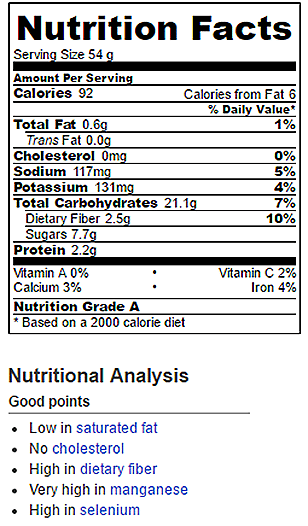 Weight Watchers SmartPoints: 3 per slice
Nutrition facts are based on each of 16 servings for a loaf made with cashew milk, pure maple syrup, and spelt flour.